Hello everyone!
Hope everyone is doing peachy, just wanted to say a couple things. School is going okay for me, I'm changing my major though already. I've been busy as hell, which you've noticed because I haven't done much updating to my blog. I'm going to try to change that as soon as possible though, I promise you. I started behind in school because I didn't have my books for like 3 weeks, and I'm still in the process of catching up. I had to move at the beginning of school to and have had an insane amount of stuff on my plate. Film making has been on the back burner for me and it really sucks. I've been doing a lot of modeling though. I'll post some new photo's below for you to enjoy. So after I get caught up and have free time I'll try to post updates with some video blogs, or reviews. I've been meaning to do some video blogs they just get lost in my head with everything else I need to do. I'm also interested in getting started in bar tending, which is going to be fun! Have been studying up on my drinks. The only thing about that is having to deal with crazy drunks hitting on me. Haha. Anyways what has everyone else in the horror world been up to? Seen any good movies you can recommend?
Vintage photo shoot for Violet Velvet Studio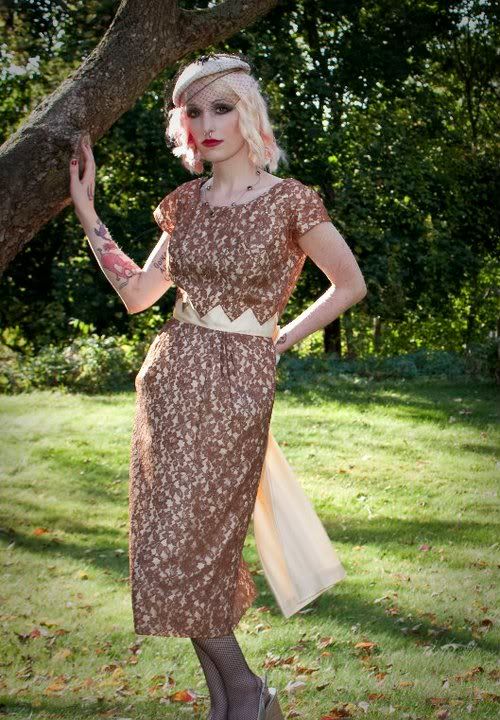 I'm known dead!
Jessica doing my make-up before the shoot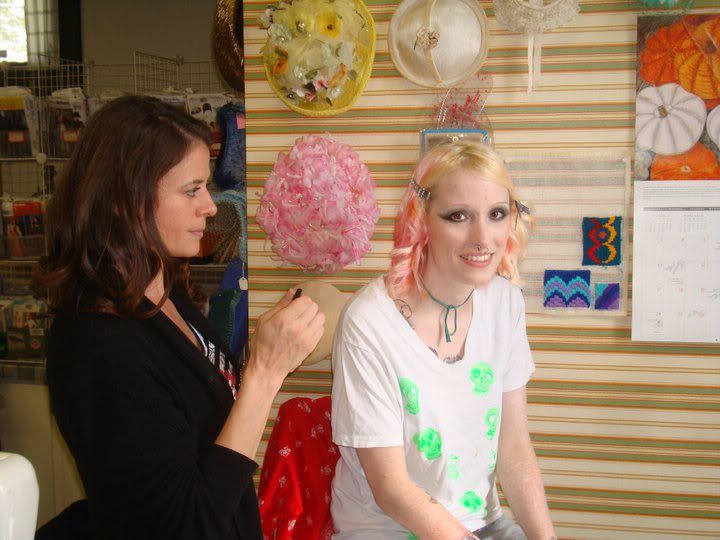 Ladies in red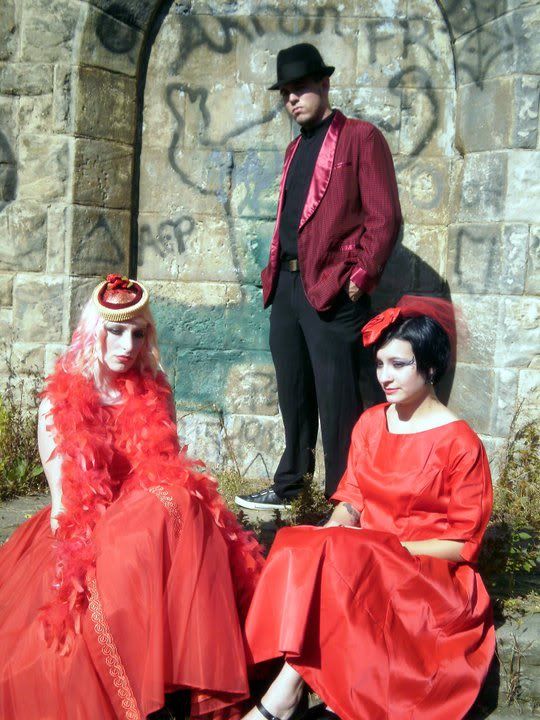 Ladies of the Glendale Cemetery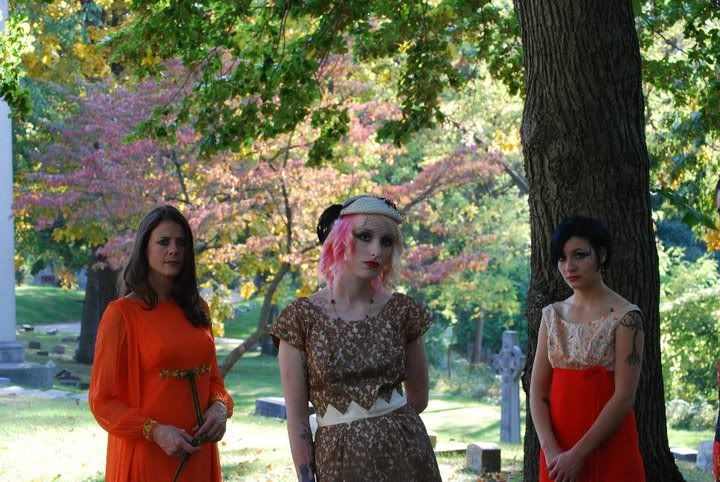 Photo's by Emily Speelman and Tommy Sullivan
Other Models: Stephanie, Jessica, and Scott.