Lilith Stabs Interview
Status:Actress/Model
Lilith Stabs is a GOREgeous B-movie scream queen and model. She is personally one of my favorites so I'm totally stoked I've had this chance to interview her. I saw her first in the movie "cremains" and I've followed her movies ever since. If you've never heard of her please take the time to check out this interview and her bio below. You might just find a new favorite scream queen!
Lilith Stabs is an actress known for her varied roles in the b-horror flicks she
has starred in including Vampire Callgirls, Zombiegeddon, Something to Scream
About, etc. She has appeared in numerous media publications such as Femme
Fatales, Draculina, GQ, and others. Her likeness has appeared in the Razor comic
book from London Knight Studios as well as modeling with the new comic book
Stormfire from Red Sky Comics. She has modeled for various pin-up artists watch
for new artwork from artist Bob Hobbs.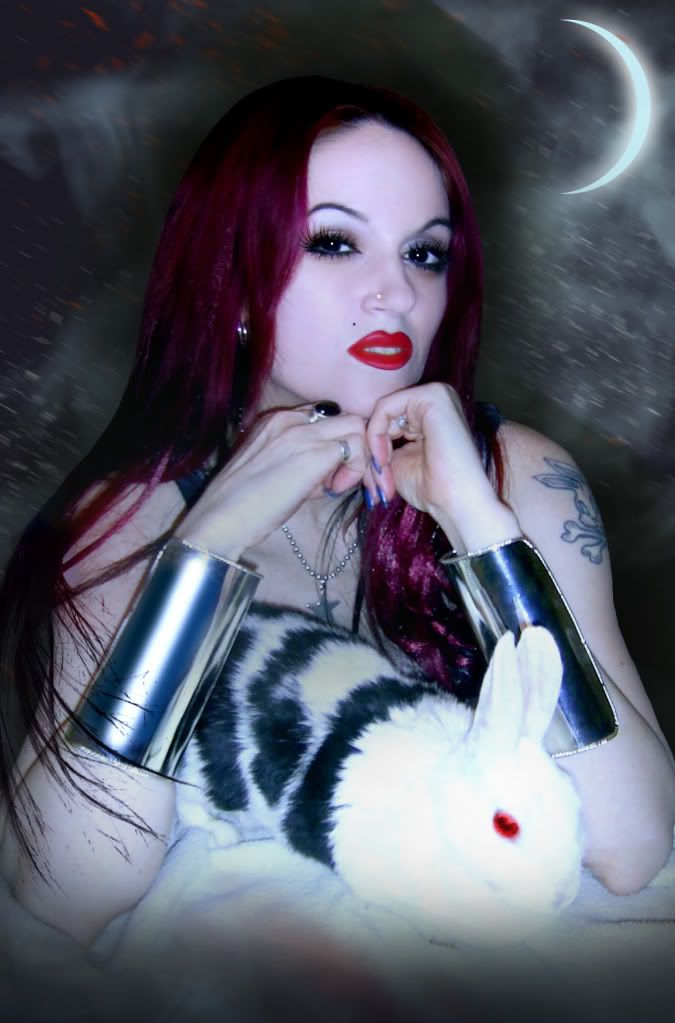 Now on to the questions:
1.)Let's begin at the beginning,what sparked your love
for the horror genre?
LS: Well, luckily I love horror as much of life can be a horror. But my love of
the horror genre and acting was sparked later than normal, I suppose once I
became a fan of comic books and conventions, it led to my interest in b-movies,
since I was already into modeling and acting it just seemed appealing, and a
good way to get into movies that did not require a trek to Hollywood.
2.)Out of all the horror films you've acted in,
what's your favorite and why?
LS: I really like some of the projects I've worked on. But to answer this
honestly I really don't think my best work has been done yet. I think I probably
need to film some of my own projects to get this result that way I play a role
that showcases my talent.
3.)Is there any particular actors/actresses/directors that
you prefer to work with?
LS: I've had fun working with Robyn Griggs, Amy Lynn Best, etc. I am always open
to working with new people. Would have loved to work on something with Julie
Strain but have never been cast in the same project at the same time.
4.)Has there been a female figure that has been greatly
inspiring to you in your life?
LS: As far as famous people Anna Nicole and Marlyn Monroe come to mind as well
as some of the first performers I admired as a child, Cher and Stevie Nicks.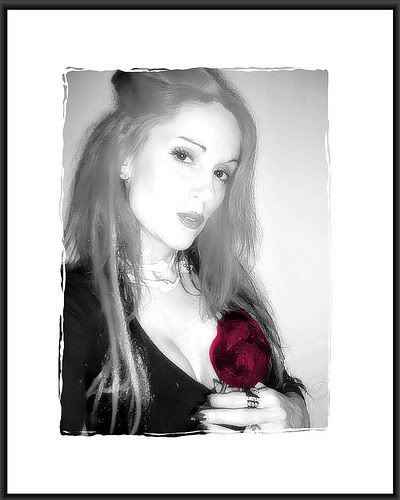 5.)Do you typically like horror movies, or is there another
genre that interests you more?
LS: I do love horror but also really enjoy comedies. I think some horror flicks
are laced with dark comedy and if done right can add alot to the film.
6.)If you weren't a horror actress/model what do you
think you would be doing?
LS: Working on photography and photo editing. Or perhaps writing, which I'm in
hopes of working on alot more of anyway. Or running a bunny rescue.
7.)I read on your myspace that your currently working on a
children's book project. Can you give
us any inside info about that?
LS: I do have a few that I have set aside. I have to get an artist for the
childrens books. I also have some other things I've written I want to do
something with that are so not for children:) But I tend to feel a little weird
about the writing stuff because its the one thing that I desire to do that I
have not done yet, is to publish a book. Not sure what I'm doing with these
projects but hope to have something published by the end of 2010.
8.)In your entire film career what has been your biggest
accomplishment so far?
LS: Staying around. I suppose there have been times I've sort of disappeared for
a bit, but never completely. Also sort of the same answer as I think I need to
film some of my own projects to get to the biggest accomplishment. I just need
some investors, finding those will be an accomplishment!
9.)Did you set out to become a scream queen or did you just
happen to randomly fall into the horror genre?
LS: No it was totally planned. I started going to conventions to network and
meet the so to speak right people. I wanted to be in a comic book and the
b-horror movies so I suppose I'd have to say it went as planned.
10.)Out of all the female villains/murderers/monsters, who
is the scariest to you and why?
LS: Glenn Close in Fatal Attraction (remember what she did to that poor innocent
bunny).
11.)Do you have any upcoming film projects/photo
shoots/conventions you can share with us?
LS: I'm set to appear at the Con Nooga convention in Chattanooga, Tn. next
weekend. I have a comic book and trading cards available at Red Skye Comics. And
I never seem to know what is up with the movies and releases, etc.
12.)Do you have any words of encouragement to any aspiring
horror actresses out there?
LS: Networking and self promoting will get you far. And good luck and don't give
up easily.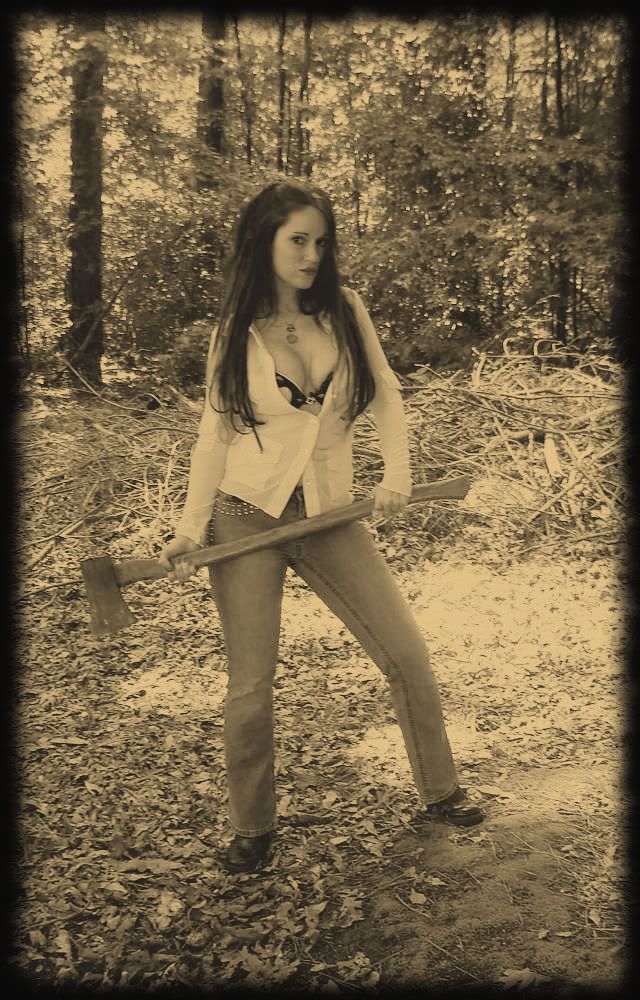 13.)And last but not least,what is your favorite horror
movie of all time?
LS: Its a tie between Donnie Darko and House of 1000 Corspes.
Keep an eye out for any new Lilith movies and If you would like more information on Lilith Stabs, check out these websites:
Her Myspace:
www.myspace.com/LilithStabsproductions
Her Official Website:
www.lilithstabs.com
Also check out some movie trailers below that she's starred in.
Cremains:
Demon Divas and the Lanes Of Damnation:
Indestructible:
Something To Scream about:
Malefic: