Tiara Schaffter Interview:
Status:Actress
Tiara Schaffter is a horror/comedy actress that works for my very own Maggot Mosh Productions. She has appeared in such movie shorts as A final set of limbs, The adventures of Senses Fail, Why you shouldn't let your kids trick or treat alone, and many more. She is also an amazing hair stylist and make-up artist, which she is soon attending school for.
Check out Tiara's bio and interview below:
My name is Tiara Jane Schaffter.
Born and raised in Wooster Ohio with 4 sisters.
The day I graced this earth with my presence 11-2-92
Growing up I wanted to be a plastic surgeon, but when I turned about 13 years old I decided I wanted to be a cosmetologist.
Being an actress was something that just kind of fell into place.
I attended Ohdela digital academy, and I am soon to be attending regency cosmetology school, and the Paul Mitchell cosmetology school.
I am Very much single right now, and Not looking. I'm concentrating on my career, and making movies at the moment.
To see some of our clips go to
www.youtube.com/maggotmoshproduction <--- (not a typo)
www.myspace.com/maggot mosh productions
To contact me go to
www.myspace.com/xtiarax
www.myspace.com/nbst
www.facebook.com/Tiaraschaffter
www.Tiarajuana.blogspot.com (Under construction at the moment)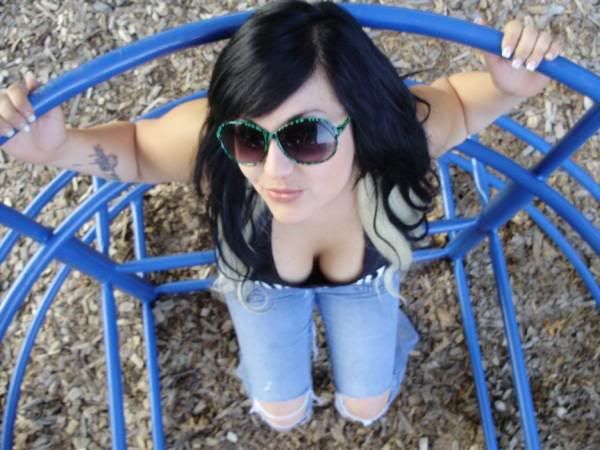 1.)So what pulled your interest into the horror genre?
Well when I was a little kid my sisters Aleata and Raven would cover themselves in blood and gore and take pictures in different dead poses, I thought it was awesome. My sister Aleata and her love for gore and horror definitely inspired me to go into the horror genre.
2.)What made you decide to start acting?
Haha I've always been a funny out going person and acting is something that just kind of came natural. I was in a lot of plays and shit when I was in school, and it just kind of progressed into what I do now.
3.)What horror movies have you done thus far?
I have been in A final set of limbs, The Senses fail Buddy and Dan series, Why you don't let your kids trick-or-treat alone, Sleep Rapenea, and a couple others. We also have quite a few movies on the way.
4.)What type of role do you find easiest to portray in horror movies?
I tend to play men, and lesbians a lot. It's like I connect with my inner man when I'm on camera...Weird right?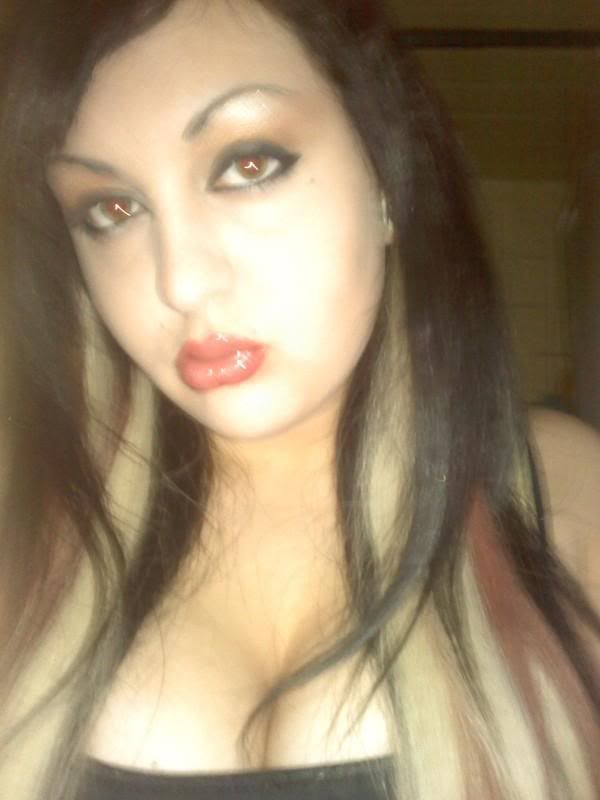 5.)Who in your opinion is the scariest female Villain/monster/murderer in the horror movie universe?
Definitely Linda Blair in the Exorcist, and Betsy Baker in The evil dead. Those movies are Traumatizing.
6.)Any upcoming projects you can share with us?
I'll let you know that we are working on a lot of bad ass projects but they'll have to be a surprise. Sorry guys! =D
7.)Is there anyone you are dying to work with(Actors/Directors) in the horror movie genre?
I would actually be satisfied making movies with my sisters the rest of my life. But some actors I would like to work with are Michael Pitt, Brad Renfro, Rosario Dawson, Will Ferall and Jonah Hill. Some directors I would love to work with are John waters, Larry Clark, Eli Roth and Quentin Tarentino. All very talented people.
8.)Were you heavily inspired by any actresses/actors in the horror world?
I can't say that anyone specific "heavily" inspired me, but I really love Felissa Rose in Sleep away camp. I think everyone in the movie world had to get a little inspiration from that movie. It's great!
9.)Who is your own personal favorite woman(or women) in horror?
Aleata Illusion. Trust me she's gunna do some damage.
10.)Is there a downside to acting in horror movies?
The only downsides to being in horror movies, is the fake blood stains, and playing with stinky pig intestines.
11.)What is your favorite part about acting in horror movies?
My favorite part about acting in horror movies, is spending time with my sisters and friends. It's something that is rare nowadays, And all the ass I get. Oh yeah My sisters are crazy.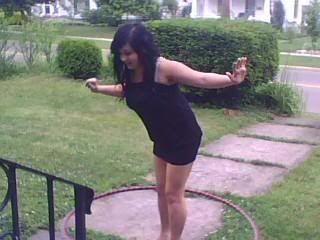 12.)And last but not least,what is your favorite horror movie of all time?
My favorite horror movie of all time is Natural Born Killers.
To further contact Tiara check her out on these websites:
www.twitter.com/Tiarajuana
www.myspace.com/xtiarax
www.myspace.com/nbst
www.facebook.com/Tiaraschaffter
www.Tiarajuana.blogspot.com (Under Construction at the moment)