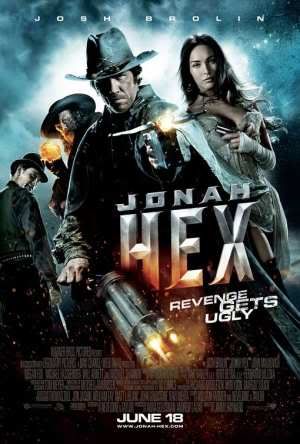 Okay, I've been really catching up on my movie information this week because I've been sick as hell. But I've been finding a lot of really great trailers of movies that I can't wait to see, so I thought I would share them with you.
For those of you who don't know Jonah Hex is based on a comic book by the same name. The movie stars Josh Brolin as Jonah and Megan Fox as his prostitute lover. It's directed by Jimmy Hayward and will be released June 18,2010.
To make it brief the story is about a bounty hunter named Jonah who gets an offer he can't refuse when he is asked to hunt down Quentin Turnbull (John Malkovich) his worst enemy. Quentin is creating an army in order to fight any man that tries to arrest him. So all hell breaks loose! I would also like to mention that Josh Brolin looks like a straight up BADASS!
Yay! It sounds really fun and the trailer is amazing!
Check out the trailer below and let me know what you think? Has anyone had the chance to read the comic books?